Customize Your Order
Hitting the back button will delay your order
and possibly incur an additional charge.
Don't want to stock up on Salted Caramel MCT oil? That's okay.
We STRONGLY recommend you get at least a one a month supply.
Get them now rather than have to scramble later to pick them up. 
Or click no thank you to continue on.
100% MONEY BACK GUARANTEE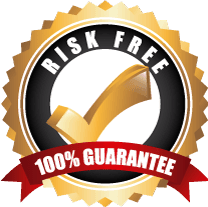 Rest assured that getting the Completely Keto MCT Oil Powder is the right decision. In fact, I'm going to make it 100% risk-free for you. Your purchase today will be protected by our 90-Day satisfaction guarantee.
That's right. Get your MCT Oil Powder today. Try the delicious salted caramel flavor. Watch your energy increase instantly… I know you're going to LOVE it. However, if you're not entirely thrilled with how it works for you, simply return the unused portion and you'll get your money back. Nothing could be simpler.
MCT Oil Scientific References: