Are You Sick and Tired of Being Overweight?
Get Rid of Your Unsightly Stomach, Thunder Thighs, Love Handles,
Flabby Arms,  Double Chin, and Lack of Energy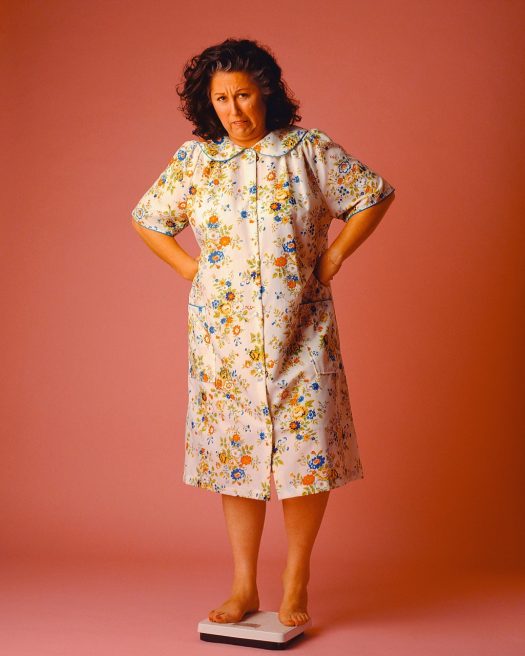 They say the definition of insanity doing the same thing over and over again and hoping or praying something is going to change.  Yet millions of people start (or restart) their diets each year, hoping that something is going to change and their weight is going to be GONE FOR GOOD.
When I asked members of my Keto groups to come up with the worst thing about being overweight they came up with hundreds of answers in minutes. Here are just a few that were repeated again and again.
It's difficult to tie my shoes.

I can't play with my grandchildren.

I'm tired or exhausted all of the time.

I have digestive issues.

My doctor blames every problem I have on my weight.

I feel guilty about my weight.

I hate the way I look in pictures.

When I Facetime my face fills the entire screen.

I'm sad about my weight.

I have to wear oversized clothing.

Running out of energy.

My weight doesn't match my personality.

I've lost all my self-confidence and self-esteem.

I miss the attractive person I used to be.
With over 72 billion dollars spent in the weight loss industry, yet there are more overweight people than ever before.  And instead of making a dent, obesity is growing like a weed overtaking a flower bed.
More and more people have watched their A1C approach pre-diabetic and diabetic levels. And along with that the frustration, comes the secret wish for something to magically solve this problem.
So this endless cycle of dieting and falling off the wagon continues.  Big business continues to manufacture and sell endless magic pills. "Take two of these Ketone pills and have all the pizza and ice-cream you want." Billions of dollars are spent, spreading these lies to desperate people who want to lose their weight.
The problem with the diet solutions is that they focus on only half of the solution.  They make a big deal about the foods you eat, rather than help change the way you think about food.
Eating consists of habits and behaviors ingrained in our subconscious minds. Without changing these habits and behaviors:
Despite the best of intentions, people can't resist temptations and fall off the wagon and struggle to get back on.

Voices inside their heads, tell people it's okay to have a small treat and everything heads down from there.

There are constant temptations everywhere, including people who insist on having you sample foods that take you down the path of failure. "How can you not have a piece of birthday cake? It's just once a year!"

Smells of certain foods automatically trigger memories from the past and you give in without even realizing it.
The reason that people engage in this endless cycle of dieting failure is that there seems to be no other way.
My goal is to help people think, act, and behave like a naturally thin person. This revolutionary approach has already helped millions of people get rid of the weight once and for all.
My objective is to change the way you think about food. I want to change your entire relationship with food.  We do this by teaching and focusing a spotlight on the behaviors associated with food.
I've been helping people lose weight since 1979.  I opened my first weight loss clinic in Florida in 1999. Within a year I had to open a second clinic because of word of mouth. Whatever I was doing was working.
People were getting great results and their lives were changing.  
We started by noticing their patterns of behaviors and moving from eating on a purely subconscious level to awareness.
Have you ever watched the sunrise?  It starts out pitch black and gradually a glow appears.  The glow begins to get stronger and stronger. Pretty soon the sun makes its appearance and its light begins to shine.
If you are ready to make a change in your life and end the struggle with food I have a solution for you.
And compared with the thousands of dollars you've already spent on weight loss I'm going to extend a special invitation to you to make a life-long change.
I've just written a new book called Gone For Good.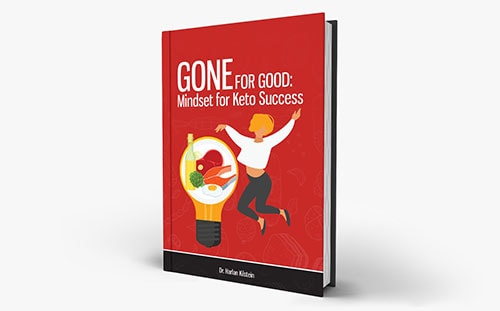 Inside this powerful book you'll discover:
The myth of failure and what it really is.

What a plateau really means and why it's something to celebrate instead of dread.

How to stop saying "yes" to people when you mean to say no without being hostile or obnoxious.

How to have the confidence to actually stick to your keto plan without self-sabotage or self-loathing.

How to lose the nagging internal negative voice forever.

How to replace the words in your vocabulary and replace them with the language of success.

And much more.
It's the first book ever that shows you how to overcome the challenges that are keeping you from success.
It's the first book that shows you how to deal with fear, sabotage, and perfectionism.
It's the first book that tells you WHY things happen the way they do.
As a matter of fact…
I designed this book as a simple and to-the-point guide to solving all these mindset problems.
So let's take a closer look at more of what we'll cover in Gone For Good:
The single reason why most people fail to lose weight (Hint: it's not what you think) (Page 5)

The single most important step in every diet. If you skip this, there's a good chance you'll never succeed or reach your goals  – no matter how much you try! (Page 6)

How to break the "Up and down and up again" cycle for good. (Page 7)

How to deal with emotional eating and pandemic pounds… and how to stay motivated and making progress no matter what life throws your way. (Page 8)

How habits are actually formed – and how to break free from deeply-rooted bad habits that wreak havoc on your health and make you fail before you even start. (Page 9)

The different types of saboteurs who will try their hardest to make you go off the rails – and how to deal with each of them accordingly. (Page 14)

My secret strategy to deal with hunger and enjoy satiety on every meal using the "M.E." method to guarantee success (Page 16)

How one simple concept called "Mastery" can change your outlook on life – and how it applies to weight loss goals and more. (Page 18)

The six-step process for absolute success with keto. Follow these and you'll never suffer or struggle with food ever again! (Page 28)

The 3 unspoken positives of the keto lifestyle that you NEED to know (Page 30)

The little-known truth about carbs and how to glide effortlessly through the roughest of cravings. (Page 32)

What actually happens to your body after a slip-up… and what to do if/when you accidentally went over the carb limit. (Page 33)

Expert tips on how to "tweak" keto and make it completely yours. Do this and staying in keto for the long-run becomes a breeze! (Page 35)

How to deal with your harshest and most unrelenting critic (yourself). Learn the psychology behind self-sabotage and how to soften the blow and get back on board. (Page 38)

How to effectively deal with stress and change your outlook on life and success with simple brain routines. (Page 40)

Most of what they've taught us about metabolism is wrong. Here's the truth on the actual engine of life and how to speed it up for breathtaking results. (Page 42)

The truth about exercise and how to find the right workout to boost your metabolism (Page 43).

Little-known breathing exercises to enhance metabolic function and accelerate the fat-burning process. (Page 44)
This is the information you've been missing.
This is the key to long-term success.
This is the book that will actually make a difference.
So, who exactly is this book for?
Who will actually benefit from knowing these secrets?
Well…
I created this book for two groups of people in particular…
First, if you've already achieved your weight loss goals or are on the right track to achieving them… the "Gone for Good" book will make sure you stay there.
And second… 
If you've tried and failed to lose weight in the past.
If you've started a diet and lost the weight… but it came back as soon as you stopped.
If you've started a diet but fell off the wagon due to old hard-to-break habits.
Then the "Gone for Good" book will definitely help you break free of those limitations and finally reach your weight loss and body transformation goals.
One thing is for sure…
You've never ever read a book like this one before.
It's the very first of its kind.
And I know it will become a treasured tool for anyone who gets it.
These are the exact same concepts and ideas I used to help my clients achieve jaw-dropping results.
And you'll get all the same benefits… without spending hundreds of dollars per session.
In fact…
You can download the "Gone for Good" book right now, for only $29.95
It's a quick and easy read… and better yet… the concepts are eye-opening… yet simple to grasp.
Your mindset will start changing right from the very first chapter.
And if you want it, you'll also have the option to get a print copy of the book… which will be available for shipping in a few weeks.
There's one more thing you should know…

I tried to include EVERY problem that dieters ever face. I wanted this to be the solution that helps out everyone out there.
Unfortunately, I know some people will download this and never read it. Others will read it and forget about it or ignore the advice… and that's why for the first time ever, right after your purchase, you'll be given the opportunity to work personally. 
This is something I've never done before. And it's probably something I'll never do again. Because even though social media is great and I do get to share advice that helps a lot of people, I still miss the one-on-one interaction and the satisfaction of changing individual lives.
So be sure that after you purchase the "Gone for Good" book… do NOT close down your browser window until you hear me out.  Because this is the only place I'll ever offer you personal help and it will not be repeated anywhere else.
After you purchase, on the next page I'm going to extend an invitation to join my Insider's group.
So if you've struggled to lose weight in the past.
If you've lost weight only to see it creeping back.
Or if you're on your way to reaching your goals and want to make sure they stick.
…You NEED to "Gone for Good" in your collection.
It's about time you start living the happy and healthy life you want and deserve.
So go ahead… Click the button below right now to grab your copy  right now.
People who have already purchased their copy have said they've been looking for this for their entire life.
Remember Gone for Good comes with a generous 90 day money back guarantee. You either love it or you shouldn't have to pay for it.
I can't wait to see everything you can achieve!  And remember to see your personal invitation to the Insider's Club on the next page.